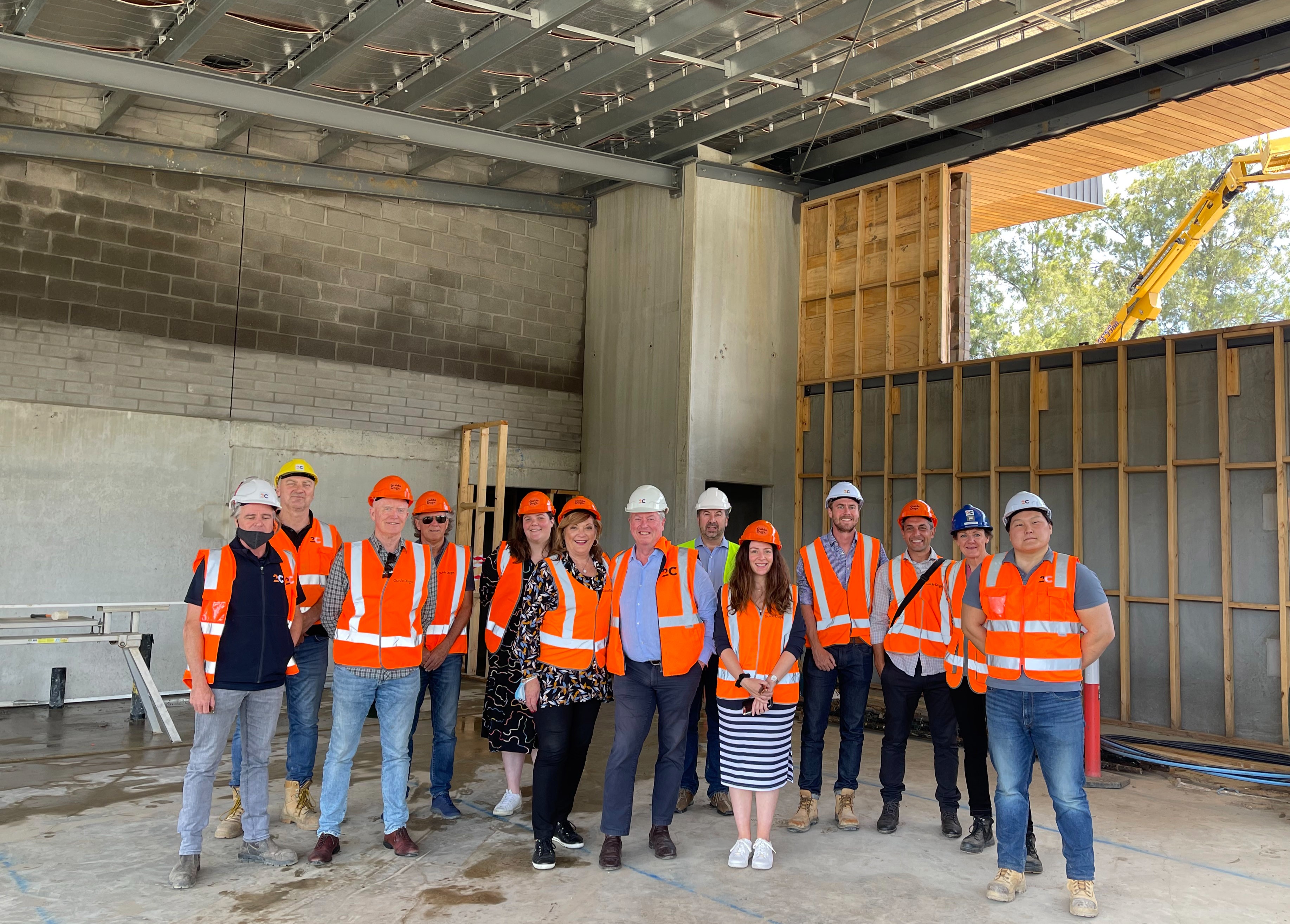 Guide Dogs Victoria Board makes a site visit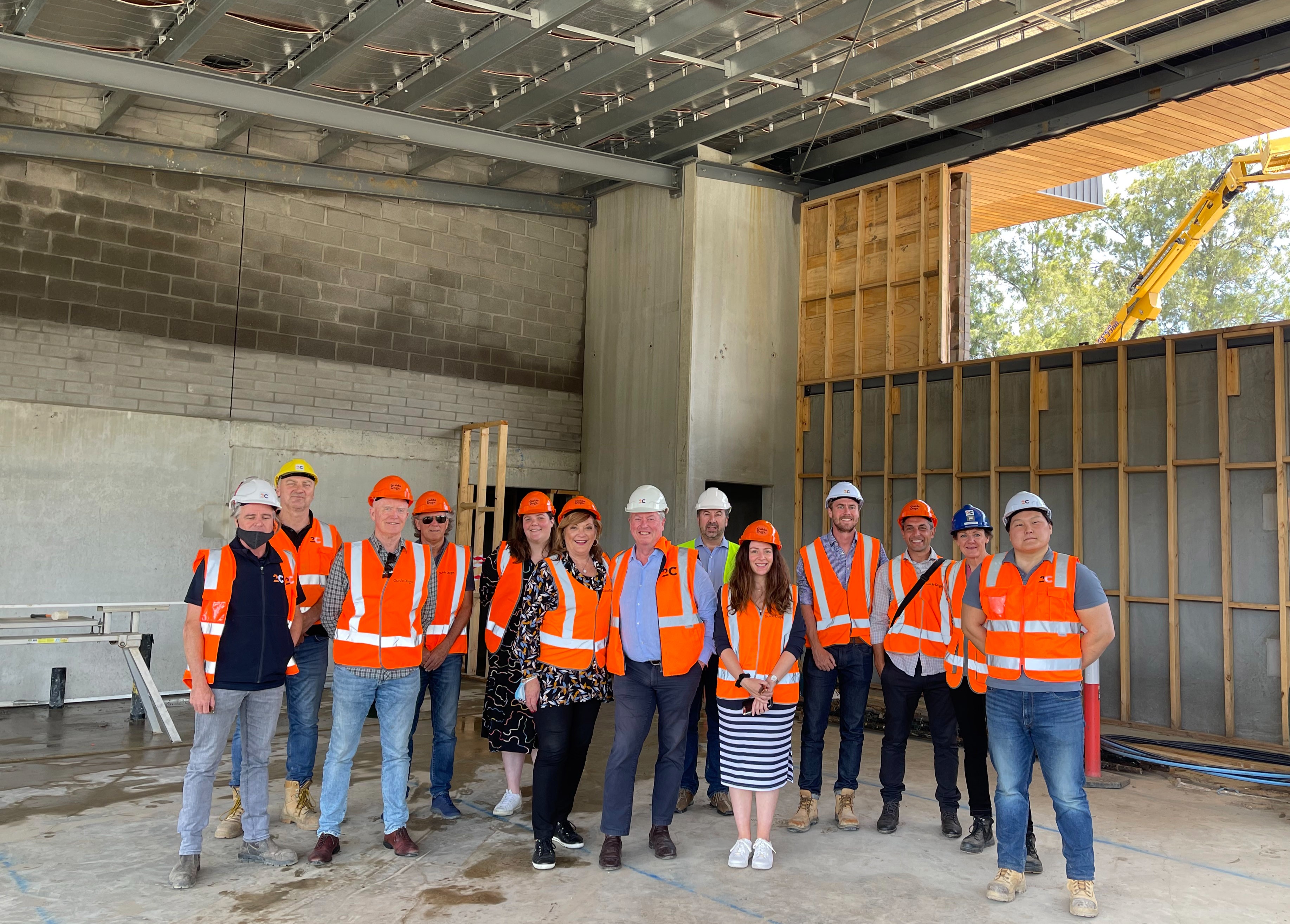 2Construct was joined by Guide Dogs Australia and fppv architecture to walk through the brand-new veterinary clinic and cafe at the Guide Dogs Victoria Kew Campus.
The 2Construct team have now completed the building structure and installed the roof and are currently finishing rough in. Next up, the 2C team will be installing plaster and looking to have the building water-tight by Christmas 2021.