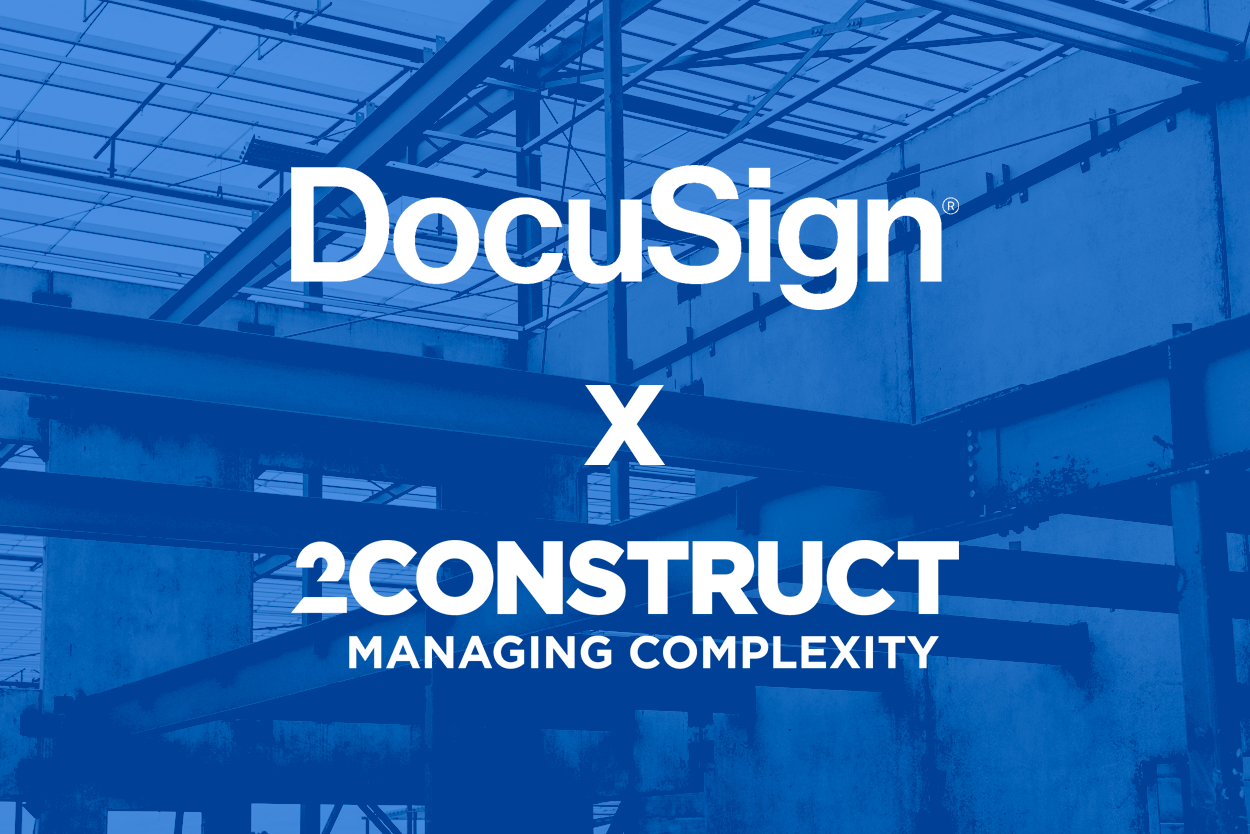 2Construct teams with DocuSign and ProcurePro to bolster its digital capabilities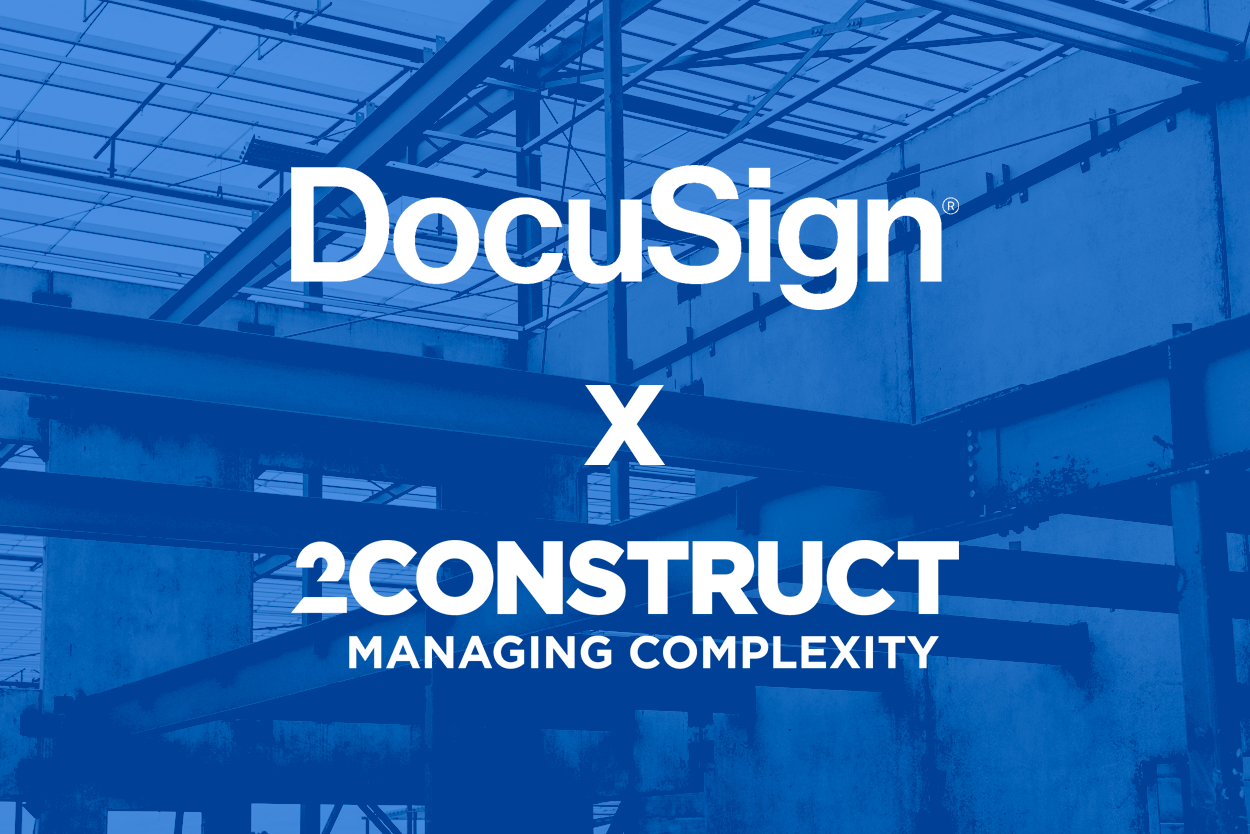 Since 2004, 2Construct has been offering integrated building, civic and civil construction services. The company has become one of Victoria's leading construction firms, turning over $130 million per annum. And this is just the beginning. 2Construct plans to reach $180 to $200 million in the next three to four years.
"Technology makes our growth possible," explains 2Construct Co-founder and Managing Director Duncan McPherson. "In 2020, we had 40 live projects and 1800 live paper contracts, which was difficult to manage. So, we changed how we do business. Partnering with DocuSign and ProcurePro has helped us grow and become a digital leader in the construction space."
2Construct executes 100% of subcontracts, a legal agreement between main contractors and trades/subcontractors, via DocuSign through ProcurePro's platform. ProcurePro helps the business keep the subcontractor procurement stage of a project on time and on budget.
"We gradually introduced the technology over a three month period. Now all our projects are signed and managed digitally," says Duncan.
Before the investment in DocuSign and ProcurePro, all agreements were done by mail, with turnaround time anywhere between two and four weeks on average.
The introduction of new technology
2Construct's Project Manager Hamish McPherson says the team welcomed DocuSign and ProcurePro - particularly during the COVID-19 lockdowns. Monthly and fortnightly training sessions were organised to help support the team during the transition.
"Some were quicker than others in picking up the skills, but everyone saw the value pretty quickly, particularly in saving time," says Hamish.
The integrations also allow 2Construct to have traceability around paying contractors. Payments are only made after contracts have been executed.
ProcurePro allows 2Construct to see the status of the contract, helping with accountability and transparency. In terms of DocuSign, the subcontractors have also taken it up seamlessly. "Pushing a button and signing digitally has become standard practice," Hamish adds.
How DocuSign and ProcurePro work together
2Construct uses more than 30 subcontracts to complete each construction project. The company compares and then recommends its preferred subcontractor for each trade through ProcurePro— ensuring traceability and visibility.
"We offer a recommendation to the company with a tender interview, making sure they're meeting our minimum requirements in terms of safety, quality, and contract terms," explains Hamish. "Then it goes to our General Manager and Construction Director for approval.
"Once they approve the recommendation of the subcontractor, it's then up to the Project to collect the relevant information and prepare the subcontract in ProcurePro. Then DocuSign comes in. The execution of the subcontract is then prepared and issued via DocuSign," he says.
Better efficiency leads to faster growth
Since integrating DocuSign eSignature with ProcurePro, 2Construct saw a rise in productivity and efficiency. Duncan can now approve and sign agreements within two minutes, ensuring the continuous momentum of projects.
"We used to have someone in admin, and 50% of their time was dedicated to tracking, issuing and chasing agreements, which is inefficient," he notes. "The system allows us to see the journey of any contract. We're also cutting down fewer trees, saving paper and costs."
2Construct's innovative approach has caught the eye of subcontractors and future employees.
"When you're a sophisticated business, and you pay on time, it's hassle-free, then people want to work with you," says Duncan. "When we have interviews and clients say, 'Can you use this and can you use that?' We always say yes. We see ourselves as electronically savvy."
SHARE

CATEGORY/TAGS

RELATED ARTICLES