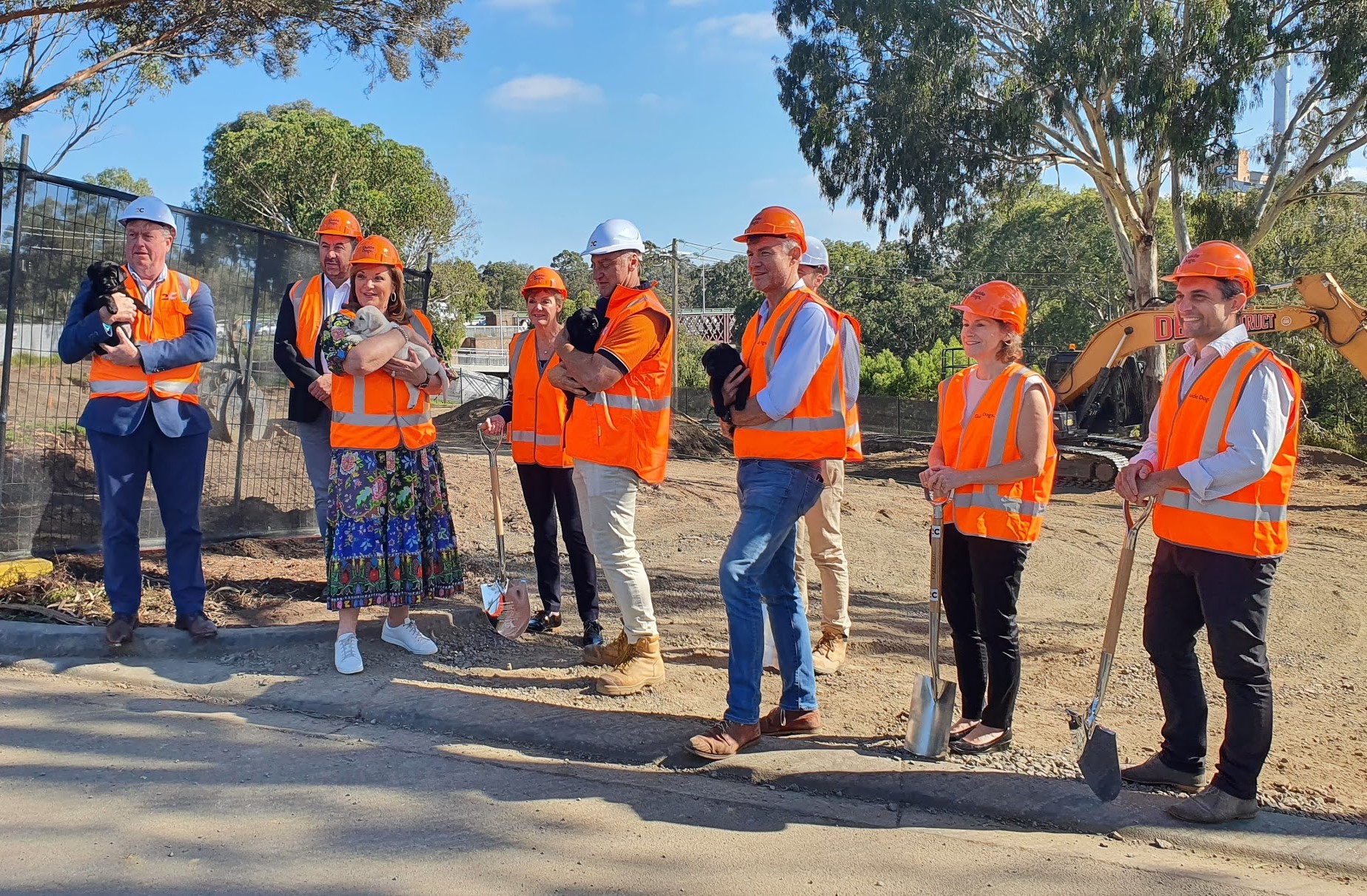 Guide Dogs Victoria Stage 2 - Turning Of The Sod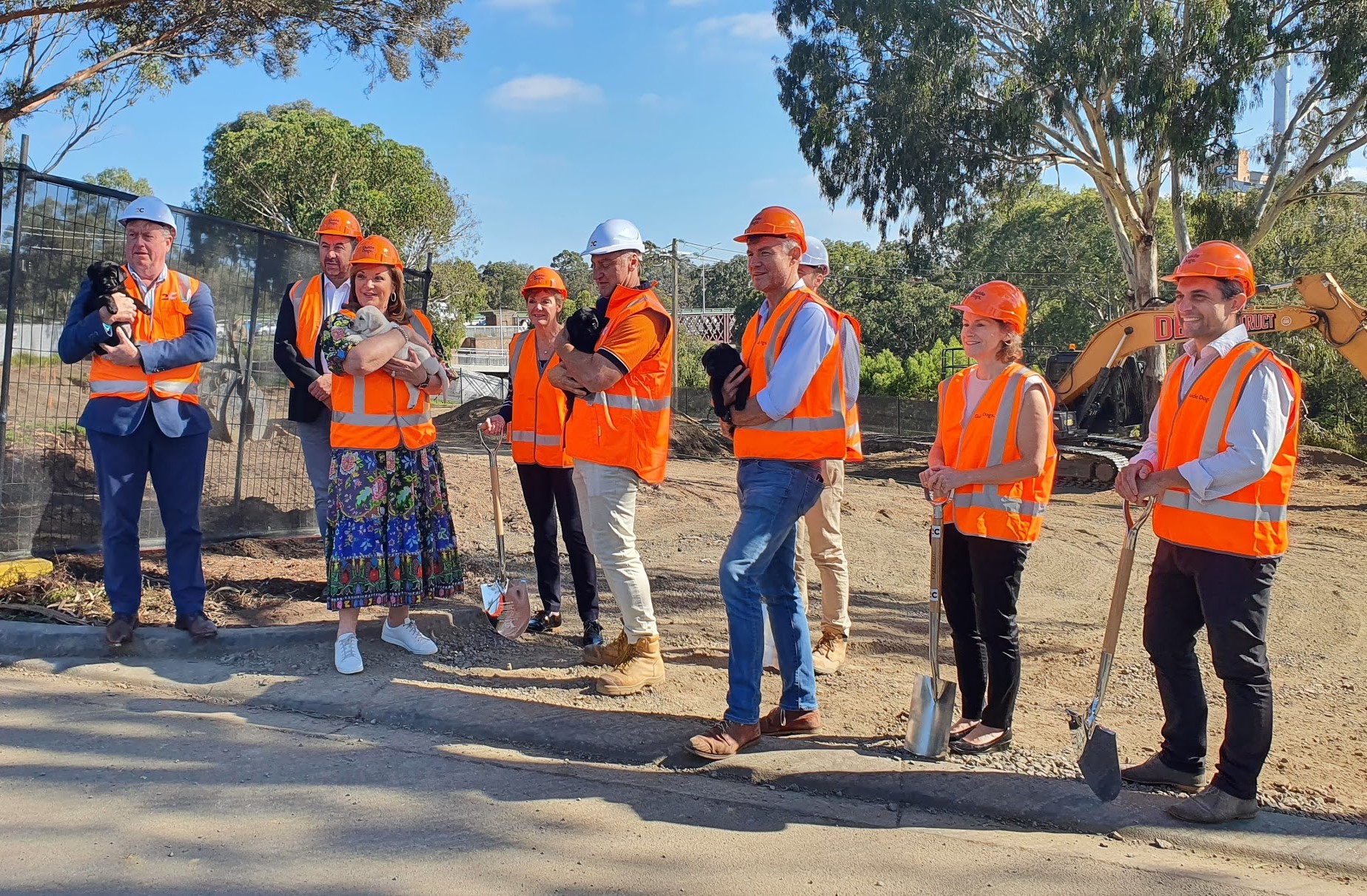 Guide Dog puppies being held by Karen Hayes Guide Dogs CEO, Sam Snelling Advanced Vetcare vet partner, Duncan McPherson OAM Managing Director 2Construct and Bob Bigic 2Construct for the official Turning Of The Sod Ceremony for Guide Dogs Victoria Stage 2.
The Capital Campaign for the redevelopment of the Guide Dogs Victoria Kew Campus is the most significant redevelopment of the site since the organisation was founded. The scope of works comprises the construction of the café, veterinary base building, veterinary fitout and associated civil works estimated for completion year end. The new split level building comprises of a relaxing café space overlooking the adjacent Yarra Trail, public toilet facilities; veterinary clinic including consult and specialist surgery rooms with associated facilities, dog and cat wards, reception and public waiting area, staff breakout area with kitchen, change rooms and bicycle storage facilities. Site works upgrades include new customer car parking connecting to the existing access roadway and extensive underground services upgrades.
All works being undertaken are within a sensitive live operating environment to minimise disruption to the college's requirement for dog exercising and circulation, with the existing main entry road being maintained for access to the campus.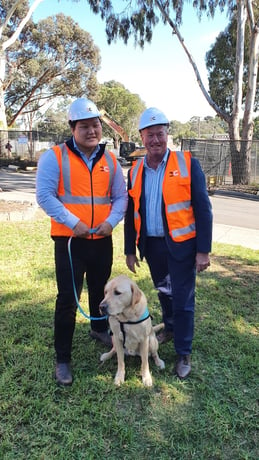 SHARE

CATEGORY/TAGS

RELATED ARTICLES